Skip to Content
NORTH PORT & SOUTH PORT PENNZOIL
NOT JUST OIL… PENNZOIL
TWO CONVENIENT LOCATIONS TO SERVE YOU
NORTH PORT & SOUTH PORT PENNZOIL
Our oil & filter change will only take 10 minutes of your time, and you can enjoy a cool beverage while you wait.  During this time, we will provide a 15 point inspection, address any concerns or questions you may have, and make recommendations to make sure your vehicle is running at its best.
TRUST YOUR VEHICLE'S MAINTENANCE WITH US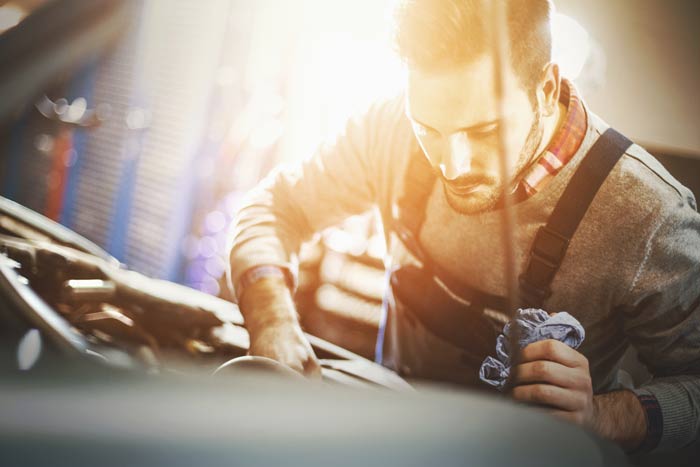 WHY CHOOSE US
With many years of experience and two convenient locations, our service technicians can ensure that you not only get a variety of services, but you get peace of mind for years to come. Our oil changes are backed up by the fact that we're a certified Pennzoil oil change shop, and our mission is to use our promise of high-quality parts and services to benefit the community each and every day.
We will never compromise the longevity of your vehicle by using cheap, recycled oil & low-quality filters that may not protect your engine from excessive wear & tear, and can become an expensive repair in the long run. We have a certified master mechanic on duty, all of our work is done to the vehicle manufacturer's specifications, and we use high-quality oils & filters.
Amazing service. These guys went above and beyond to get my car fixed. One of the mechanics even went as far to run back to his house to get some o rings for me. I have never been disappointed by these guys and I highly recommend them to everybody.
Highly recommend this location. Jed and his guys are awesome, super friendly, no highway robbery, and always an excellent experience!!!
Great, thorough & friendly service! Would recommend to everybody!! Thank you, John!
North Port
2624 14th Street, Port Huron, MI 48060, USA
South Port
1510 24th St, Port Huron, MI 48060, USA