Skip to Content
HIGH-QUALITY MAJOR AND MINOR REPAIRS
If you've lived in Michigan long, you know the damage the harsh winter weather can do to your vehicle. Of course, no one is immune to needing to have their car or truck repaired, but those of us in this region of the country know better than ever how important it is to have an auto service shop in our community that promises high-quality auto repairs and parts from a team we trust.
It doesn't matter if you need a minor repair for a broken taillight, or a major repair for a broken strut—peace of mind only comes when you have an auto repair team that's experienced and certified to handle anything that life throws at you.
OUR SERVICES INCLUDE
Come into either of our locations and you'll find a team of friendly, professional car and truck experts ready to help you. Repairs can be costly; make sure you get the value you deserve by using expert technicians with high-quality parts that will last a lifetime (for your car, that is).
*We do not do transmission or motor repair. Call for any questions on repairs done at the location of your choice.
North Port Pennzoil
2624 14th Street
Port Huron, MI 48060
Phone: 810-990-8571
North Port Pennzoil has 3 additional service bays for major and minor repairs.
Brakes and Rotors
Engine Repairs
Drivetrain
Tire Repairs
Lights and Blinkers
Fuses
Tune-Ups
Heating Systems
Cooling Systems ( water pump, hoses, thermostat)
Suspension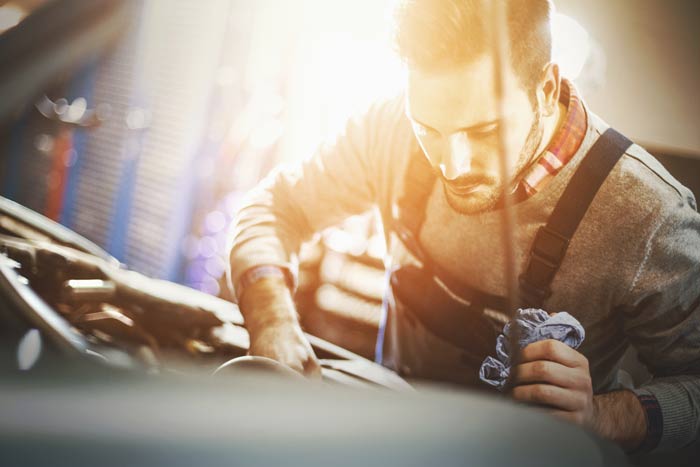 HIGH-QUALITY PARTS AND LABOR
When you need repairs to your vehicle, you're going to have three major expectations:
You can trust the parts you're getting: You need to use an auto shop that uses the highest-quality parts when they repair and replace parts of your vehicle. That way you can be confident the parts you're getting will last as long as possible and provide value through the foreseeable future.
You can trust the technicians: This expectation is two-fold. First, you need you need to trust the technicians to do a great job with the repairs, whether they're major or minor. Second, you need to trust them to be honest with you about the price of the work. Working with a team you trust and know personally will give you greater confidence.
You can afford the repairs: Experienced auto technicians know how to do the job right without higher than expected costs for the repairs. Working with the best in the business will keep costs low and ensure you'll be able to get repairs made when you need them, now and in the future.
You'll get everything you expect and then some with the team at North Port & South Port Pennzoil. Come visit one of our two convenient locations in North Port or South Port, and meet the team that will be handling your repairs for years to come.
NORTH PORT & SOUTH PORT PENNZOIL PROMISE
We went into the auto business over 5 years ago with one primary goal: to give customers in the Port Huron area a one-stop shop where they can work with a team of expert technicians and receive crucial auto services they trust. That's why we worked to become a certified Pennzoil distributor—to tie our business to a trusted name in high-performance motor oil, and opened up two convenient locations—to be a convenient, local source of expertise, no matter where you live.
*We do not do transmission or motor repair, or balance tires. Call for any questions on repairs.
VISIT ONE OF OUR LOCATIONS